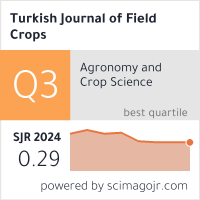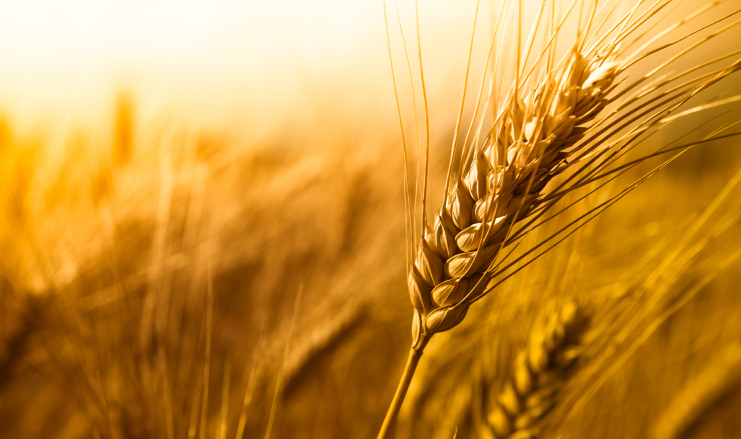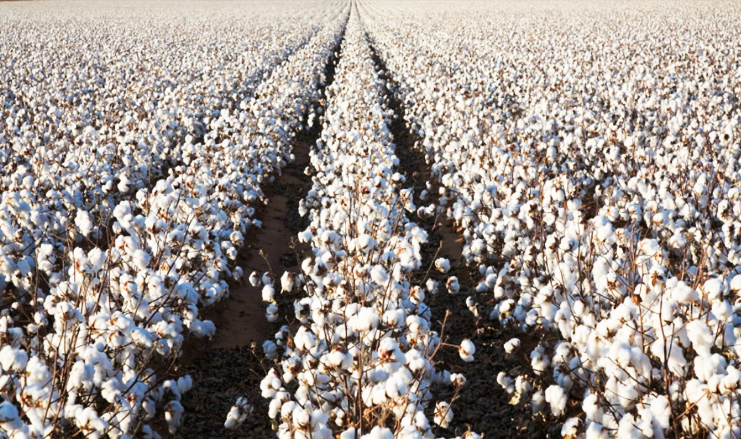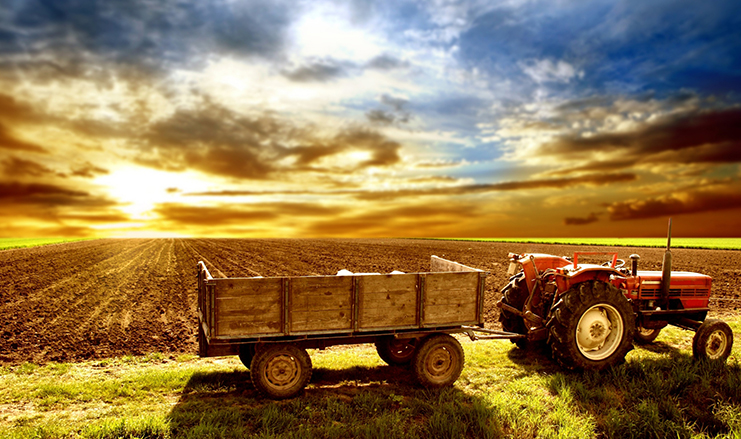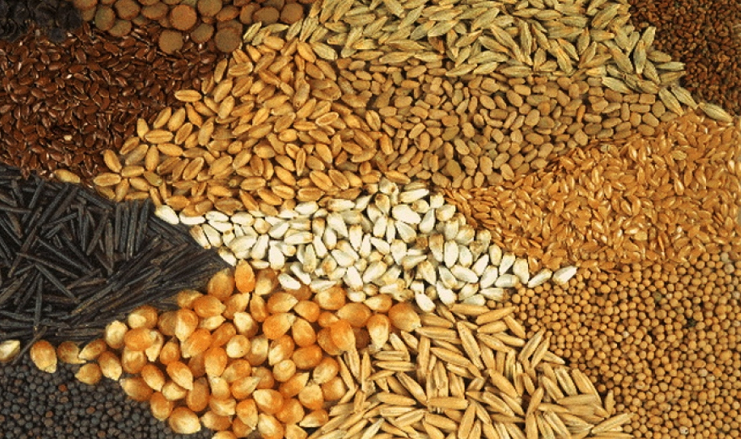 Turkish Journal of Field Crops is the official publication of Society of Field Crops Science. It offers the latest developments in research to scientists active in field crops. The Journal includes only the original research papers about breeding and genetics, agronomy, physiology, forage crops, medicinal and aromatical plants, biotechnology and utilization.
Turkish Journal of Field Crops is indexed and abstracted in: Science Citation Index (SciSearch), WOS Core Collection (Clarivate), Journal Citation Reports/Science Edition. In CABI Abstracts: Crops Physiology Abstr., Field Crops Abstr., Grasslands and Forage Abstr., Plant Breeding Abstr., Seed Abstr. and the ULAKBIM of the Scientific and Technological Research Council of Turkey.
Impact factor (overall): 6.44
Impact factor (2022): 0.8
Impact factor (5 years): 1.2
h-index (overall): 23
JCI: 0.27 87/121 (Q3)
JIF: 0.8 72/88 (Q4)
Quartile : Q4 (Web of Science)
Quartile : Q3 (Scopus)
Rate of acceptance : 15%
HONOR LIST
We congratulate the Author(s) of the following articles for their high citation scores given in Clarivate.
| | | | |
| --- | --- | --- | --- |
| ARTICLE TITLE | AUTHOR(S) | CITATION SCORES | DOWNLOAD |
| Mineral content, essential oil components and biological activity of two mentha species (M. piperita L., M. spicata L.) | Suleyman KIZIL, Nesrin HASIMI, Veysel TOLAN, Ersin KILINC, Uyan YUKSEL | 71 | |
| Yield and quality of forage maize as influenced by plant density and nitrogen rate | Emine BUDAKLI ÇARPICI, Necmettin CELIK, Gamze BAYRAM | 60 | |
| Box- Behnken Experimental Design in Factorial Experiments: The Importance of Bread For Nutrition and Health Running Head | Mustafa Agah Tekindal, Hülya Bayrak, Berrin Özkaya, Yasemin Genç | 56 | |
| Determination of Lavender and Lavandin Cultivars (Lavandula sp.) Containing High Quality Essential Oil in Isparta, Turkey | Nimet KARA, Hasan BAYDAR | 47 | |
| Maize Growth, Yield Formation and Water-Nitrogen Usage in Response to Varied Irrigation and Nitrogen Supply under Semi-Arid Climate | Umair ASHRAF, Mazhar Noor SALIM, Alam SHER, Sabeeh-ur-Rasool SABIR, Aqil KHAN, Shenggang PAN, Xiangru TANG | 43 | |
| Evaluation of Experımental Maize Hybrids Tested in Multi-Location Trials Using Ammi and GGE Biplot Analyses | Bojan MITROVIĆ, Dušan STANISAVLJEVI, Sanja TRESKI, Milisav STOJAKOVIĆ, Mile IVANOVIĆ, Goran BEKAVAC, Miloš RAJKOVIĆ | 43 | |
| Effects of Different Nitrogen Levels on The Grain Yield and Some Yield Components of Quinoa (Chenopodium quinoa Willd.) Under Mediterranean Climate | Hakan GEREN | 39 | |
| Determination of Tolerance Level of Some Wheat Genotypes to Post-Anthesis Drought | Emre İLKER, Özgür TATAR, Fatma AYKUT TONK, Muzaffer TOSUN | 39 | |
| Effect of Irrigation Amounts Applied With Drip Irrigation on Maize Evapotranspiration, Yield, Water Use Efficiency, and Net Return in A Sub–Humid Climate | Hayrettin KUSCU, Abdullah KARASU, Mehmet OZ, Ali Osman DEMIR, İlhan TURGUT | 33 | |
| Effect of Cultivar and Water Regime on Yield and Yield Components in Safflower (Carthamus tinctorius L.) | Amir Hassan OMIDI, Hamid KHAZAEI, Philippe MONNEVEUX, Frederick STODDARD | 31 | |
Open Access Statement
Turkish Journal of Field Crop is an open access journal. All the manuscripts published in this journal are freely available online for anyone. There are no subscription charges. This journal operates under the Creative Commons Attribution license in International Version 4 (CC BY 4.0). This allows for the reproduction of articles free of charge with the appropriate citation information. All authors publishing in this journal accept these as the decision of publication.